Skip to Content
Utilize Your Outdoor Space More With Concrete
Concrete pads, paths, and more all enhance the outdoor experience at your Olympia, WA home. We offer many different options and styles to help match your current aesthetic or work with you as you remodel for a whole new look and feel. Having worked with homeowners in the area for over 50 years ensures we can create almost any concrete flooring project you have in mind. In your initial consultation, we can go over your design ideas and inspect the outdoor area where you wish to have it installed to ensure we can get the job done on time and within your budget. Give us a call today to get started!
Better Homes Creates Concrete Features
With access to the industry's best equipment and materials, the Better Homes NW LLC team quickly gets to work to bring your outdoor space to life. Count on us to create a new driveway, walkway, or concrete pad. These additions not only add benefits while living at your home but when you go to sell as well. Potential buyers love seeing projects they won't have to complete on their own. A backyard concrete pad can also add square footage to the home. If there are ever maintenance services required, rely n us to take care of it all. Below are some of the styles of concrete projects we've completed in the past: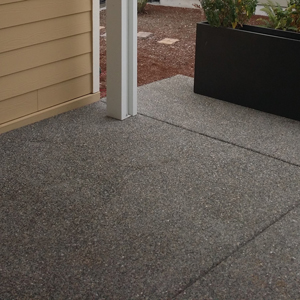 Exposed Aggregate
An exposed-aggregate surface is obtained by placing concrete and then removing the outer 'skin' of cement paste to uncover coarse decorative aggregate (either batched into the concrete mix or seeded onto the surface). Because of its durability and skid resistance, an exposed aggregate finish is ideal for most flatwork such as sidewalks, patios, and driveways.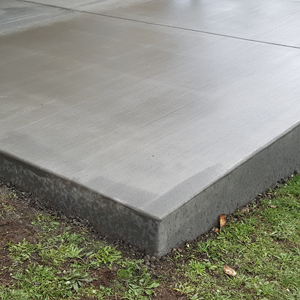 Broom Finished
Broom-finished concrete is popular for patios, driveways, and more. Sometimes called brushed concrete, we use a broom to create a slip-resistant texture on the concrete's surface. Concrete finishers have been broom-finishing for about as long as there has been concrete.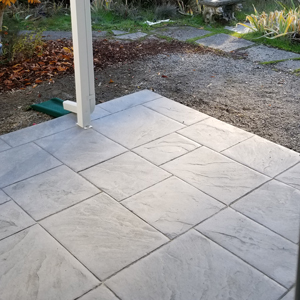 Stamped Concrete
Stamped concrete replicates stones, such as slate and flagstone, tile, brick, and even wood. The wide variety of patterns and color choices make it popular for beautifying patios, pool decks, driveways, and other projects. Additionally, it's an affordable paving option requiring less maintenance than other concrete finishes.
Completely Customizable Concrete Projects
The design team at Better Homes NW LLC cannot wait to see what you have in mind for your next concrete project. By working together, we can create something truly unique for your home. You can also combine design traits from previous jobs to piece together something beautiful for your outdoor area. No matter what you choose, our team is ready to handle it all. You can also be sure to have a staff member at the ready if there are questions or wish to pivot on the project's design.
Reach Out Today for a Free Estimate From Better Homes