Skip to Content
Protect Your Deck With a Retractable Awning
Are you looking for an easy and affordable way to update your outdoor area? Consider calling on the professionals at Better Homes NW LLC for a stylish retractable awning. Not only does this add an aesthetic value to your home, but they are also incredibly functional when attempting to enjoy your backyard more often. They protect from the temperamental Northwest weather while adding to your home's current style. Count on the Better Homes NW LLC team to work quickly when installing to ensure you get the most from your patio or back deck. Our team has a history of success with over 10,000 happy clients in the Olympia, WA area and beyond.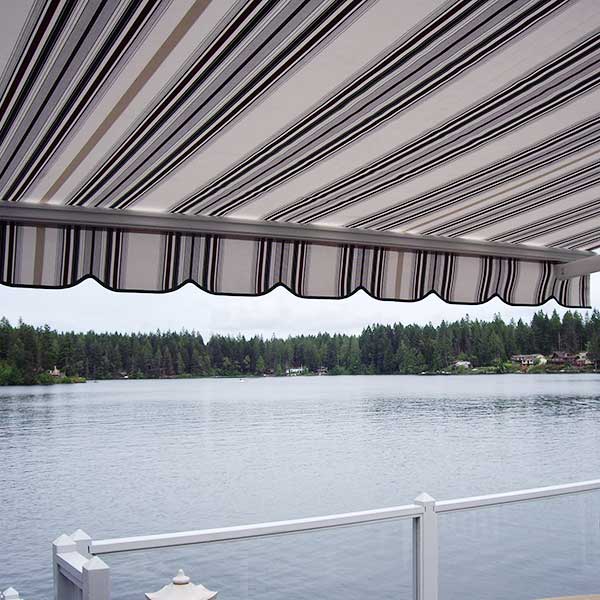 Retractable Awning Benefits for Your Pacific Northwest Home
Adding a retractable awning to your home extends your outdoor living space, providing weather protection from light rain or glaring sun. Turn your deck or patio into a relaxing protected area. Whether entertaining guests for a Saturday afternoon cookout or just looking to add value to your home before you sell, you can enjoy many benefits. Another great benefit of your retractable awning is you can use it when you want. Our motorized retractable awnings feature motors and controls made by industry-leader Somfy, allowing you to retract and extend your awning using a wall switch, remote control, or an app on your smartphone or tablet. If you are looking to sunbathe, simply roll it back, but then pop it out when you have guests come over for margaritas. The choice and flexibility is all yours!
Better Homes NW LLC Customizes Your Outdoor Living Space
In our 50 years in the industry, we have worked with many clients. Our staff has seen it all regarding color and style choices on retractable awnings. Your custom-built awning will complement your home's color palette and reflect your unique style. By working together, we can help you design and choose the right color for your new awning. Investing in a high-quality, long-term shade system, installed by the Better Homes NW LLC professionals will provide years of comfort and enjoyment.
Reach Out Today for a Free Estimate From Better Homes