Skip to Content
What is a Louvered Roof System?
A Louvered Roof embodies smart design to elegantly increase the outdoor space at your home. These pergola-influenced features utilize motors to help you control the amount of natural sunlight you want on your attached or removed porch. Raise and lower the slats to ensure you are the most comfortable. Enhance your outdoor experience with on-demand sunlight, shade, or rain protection, all with the touch of a button. Our team comes licensed, bonded, and insured to offer further peace of mind when hiring them. They take care of your home as if it were their own and get you answers when you need them. Give us a call when you are ready to upgrade your outside with gorgeous and modern Louvered Roof systems from Better Homes NW LLC .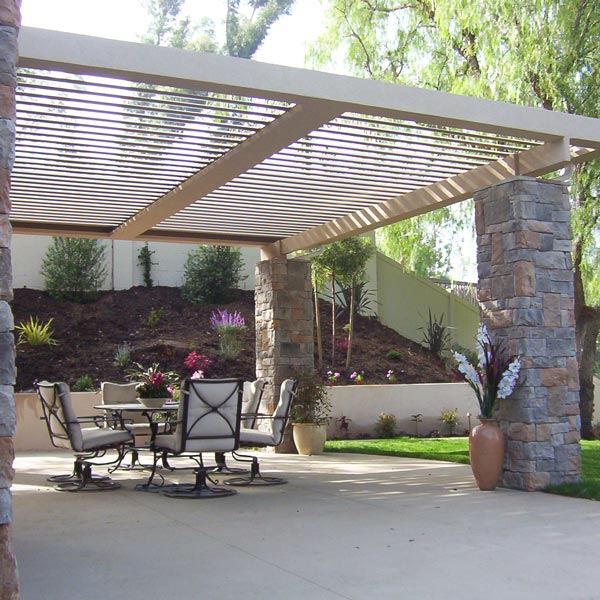 Enjoy the Benefits of a Louvered Roof System All Year
Whether enjoying the company of friends or spending some time with yourself, a Louvered Roof absolutely completes your outdoor living area. Enjoy full sunshine, filtered shade, or rain protection, all with the touch of a button. It's the ideal enhancement to any home, and you can count on it for many years to come. Thanks to the ability to quickly change the roof's settings, it is a feature you can enjoy all year long as well. The materials used for their construction make them durable enough to withstand heavy rain and strong winds without worry. Direct sunlight doesn't affect the look or sturdiness of your Louvered Roof system either.
Explore Different Installation Options With Better Homes NW LLC
Our team of expert installers works quickly to get your new Louvered Roof system installed. We want you to throw neighborhood BBQs and enjoying some backyard family in no time. You also will have plenty of options when it comes to installations. Whether it is a standalone feature or you wish to extend your current deck or porch with a covering, our team gets the job done.
Reach Out Today for a Free Estimate From Better Homes