Skip to Content
Trust the Dock Building Services at Better Homes NW LLC
If you wish to add a dock onto your home, count on the professional installation team at Better Homes NW LLC . Homeowners have relied on us for more than 50 years to deliver these services with speed and accuracy. They know we can help them make the right choice for materials and create a design in line with their vision. We also make sure everything is up to code and provide you with industry-leading warranties for further protection. We also help with repairs and maintenance to ensure the durability and stability of your dock. When you are ready to add this beautiful feature to your waterfront home, give us a call. We will provide you with an upfront, honest, and free quote before we begin any services.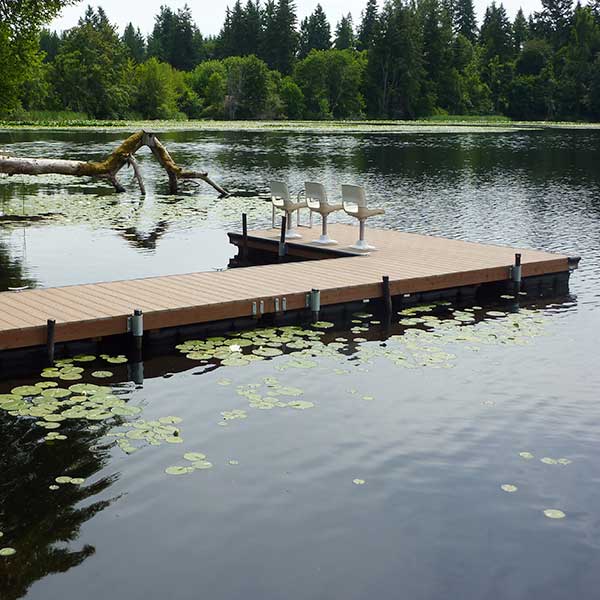 Types of Docks We Build
If you are unaware of the dock's many different styles, there are trust Better Homes NW LLC to help you choose the right one. Our dock designs all take structural integrity, durability, utilization, appearance, and cost-effectiveness into account. By working together, we can construct the dock best suited to meet your needs while being aesthetically pleasing. Your home will be the talk of the neighborhood once we're finished. We offer floating docks and fixed piers and complete a combination of a fixed pier, ramp, and float. You can let your imagination run wild with our crew backing your new dock installation.
Count on the Industry's Best Materials for Your Dock
Our lake docks' structural framing is pressure-treated wood, and the hardware we utilize is heavy-duty galvanized and stainless steel. You can choose between composites, fiberglass grating, or cedar for the decking material. We can help match your current aesthetic or help you go in a new direction. Our fixed docks get mounted on piling, which our team will drive for you. The majority of our lake dock pilings are galvanized steel, ranging from two to eight inches in diameter. Floatation used for floating lake docks is now almost exclusively provided with foam-filled polyethylene tubs, which we bolt to the dock frame. Ramps are either built of pressure-treated wood, fabricated aluminum. If you have further questions about these options or need help, our team is more than qualified to assist.
Reach Out Today for a Free Estimate From Better Homes